4421 A Street
Sacramento, CA 95819
(916) 451-9868
www.thebirthconnection.org
Crisis Pregnancy & Adoption Service.  The Birth Connection is a non-profit ministry that is committed to serving women in unplanned pregnancy. The Birth Connection offers each woman a safe place to explore to life choices of parenting and adoption, the decisions she makes will provide her child with a hope and a future.
Executive Director:  Lois Baxter
8308 N. May Ave., Suite 200
Oklahoma City, Ok 73120
(405) 604-4702
www.butterfieldfoundation.org
Our foundation provides grants to Christian nonprofit organizations that meet the whole person healthcare needs of the underserved or uninsured.  Our mission is focused on the physical, mental, social, and spiritual well-being of others. Since its inception, more than $37,000,000 in granting and program funds have been given to organizations in Oklahoma and around the world. Our vision is to practice Spirit-led stewardship that transforms lives.
President:  Hal Hoxie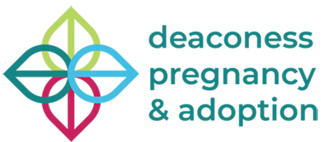 8308 N. May Ave., Suite 100
Oklahoma City, OK  73120
(405) 949-4200
www.dpaok.org
Deaconess Pregnancy & Adoption longs to reflect Christ's redeeming love by transforming the lives of children, empowering women in unplanned pregnancies, creating families through adoption and supporting all with counseling and guidance throughout the journey.  Our vision is to give a future and a hope to children, women and families.
Executive Director:  Heather Hails, LCSW

Senior Living Campus and Early Learning Center
920 N. Seminary Avenue
Woodstock, IL 60098
815-338-2110
www.HearthstoneWoodstock.org
Senior Care/Child Care.  Hearthstone Communities' mission is to offer hope, healing and purposeful living to older adults and children in the context of Christian communities. More than 200 seniors are served through the Hearthstone Community Senior Living division. Hearthstone is a continuing care retirement community offering independent living, assisted living, rehabilitative care, nursing care and Alzheimer's disease and memory care. Close to 115 children age 6 weeks to 12 years are taught and cared for at Hearthstone Early Learning Center. The ELC offers before and after school care, preschool, infant care and fun summer programs that teach children respect for God, others and the environment.
Executive Director:  Jeremy Rutter

3017 N. Main Street
Jamestown, NY 14701
(716) 487-6800
www.heritage1886.org
Senior Care / Child Care. Heritage Ministries exists to serve others through Christ-centered ministries which promote hope, dignity, and purposeful living. Heritage Ministries is a not-for-profit organization which manages and operates human service ministries in Chautauqua County. Headquartered in Jamestown, New York, Heritage Ministries directly serves over 600 residents and children on a daily basis.  Since 1886, Heritage Ministries has remained faithfully committed to providing the highest quality of Christ-centered care. Heritage Ministries is affiliated with New York State Association of Homes and Services for the Aging (NYAHSA), American Association of Homes and Services for the Aging (AAHSA), and Christian Leadership Alliance (CLA). serves over 600 residents and children on a daily basis: Heritage Ministries operates retirement housing, assisted living, and rehabilitative and skilled nursing services at four different locations in Chautauqua County, NY.

 
President/CEO:  Lisa Haglund

556 S. Belmont
Wichita KS 67218    (316) 682-3855
jwhpastor@gmail.com
www.lifelinehomes.org

 
Youth Outreach Foundation.  LifeLine Homes provides financial assistance to youth in need in partnership with Free Methodist Churches and other Christian agencies.  Grants vary from a few hundred dollars to a few thousand dollars.  The Life Line  Board of Directors welcomes any applications and our prayer is that together, and by the Grace of God, we can influence the hearts and minds of many young people to accept Jesus Christ and live for him.
President:  John Hull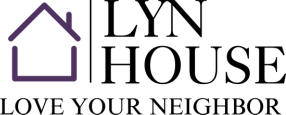 1155 Tecumseh St.
Indianapolis, IN 46201
(317) 638-7880
www.lynhouse.org
Community House.  The LYN House is an existing community of believers opening themselves to welcome people to come in and be a part of their community. The LYN House will meet the educational, physical, emotional and spiritual needs of the community.The LYN House mission reflects our pledge:"LYN House demonstrates Christ's love through compassionate hospitality and transformational care." The ultimate goals of the LYN House are to provide a safe place for the community's residents, to gather for fellowship, and to help meet the educational needs of the community through tutoring and mentoring.
Director:  Heidi L. Lyda

5801 Beattyville Rd
Jackson, KY  41339
606-332-0432
www.oakdalechristian.org
Boarding School.  Oakdale Christian Academy leads teenagers to lives of learning, serving others, and loving God. Founded in 1921, Oakdale Christian Academy is a Christian boarding school serving grades 7-12 from across the U.S. and world. Oakdale is the only Free Methodist boarding school in North America and is accredited by the Association of Christian Schools International and the Southern Association of Colleges and Schools.
President:  Daniel B. Fisher

2636 W. Marquette Road
Chicago, IL 60629
(773) 948-3004
www.obmission.org
Urban and International Ministries.  The Olive Branch Mission is a Christ-centered strategic ministry committed to and engaged in the life transformation, development and restoration of individuals, families and communities around the world.
President/CEO:  La Forice Nealy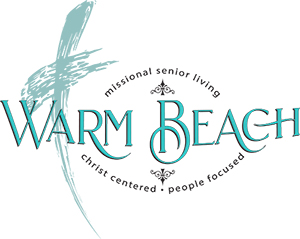 20420 Marine Dr
Stanwood, WA 98292
(360) 652-7285
www.warmbeach.org
Senior Living Residence. A faith-based not-for-profit organization seeking to provide more than just a financial safety net for low-income retirees and seniors: we want to empower them to live purpose-filled lives in sustainable community. 
President/CEO:  Gary Dewhirst